Why Get Married at Makanda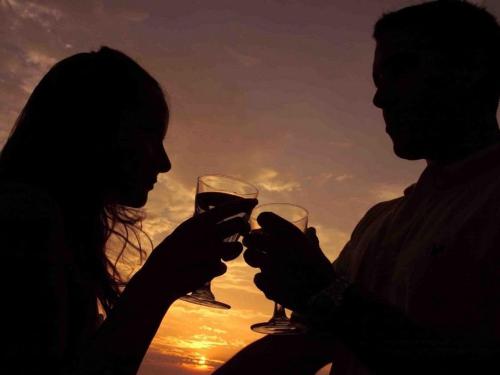 Nestled into a tropical hillside on the Central Pacific Coast of Costa Rica, Hotel Makanda by the Sea is the perfect destination for your wedding day. The elegant combination of luxurious accommodations and the exotic jungle backdrop set the stage for an unforgettable ceremony for you and your guests.
Each of our villas and studios offers a blend of elegance, luxury and comfort without sacrificing the dazzling beauty which defines the Quepos/Manuel Antonio area. Plan a private ceremony or reserve the entire property providing you with your very own paradise.
The ARBOL Restaurant www.arbolrestaurant.com , is the perfect celebration spot. The marvelous decor, warm staff and mouthwatering menu will take your breath away as you celebrate your first moments as a couple.
In addition to the amazing property and dining facilities, Makanda by the Sea provides your own personal event planner who works with each couple to design a ceremony that fulfills all of your dreams.
Our gracious staff will plan every aspect of your wedding day, giving you the freedom to celebrate with your loved ones, eliminating worries over ceremony details.
Makanda by the Sea combines the splendor of Costa Rica's natural beauty with a dedication to excellence in every aspect of the property and service.